New books this month
Brand new, exciting titles that you won't be able to resist.
Enter a world of superheroes and villains in this action-packed comic caper from No.1 bestselling author David Walliams – and meet Robodog: the future of crime fighting!
Welcome to the city of Bedlam. Enter if you dare!
Bedlam is one of the most dangerous places on Earth – home to a host of wicked villains. Nothing and nobody is safe from these evil criminals. The city needs its own superhero to defeat the supervillains. But who?
Robodog!
He's the newest recruit at the Police Dog School, and supercharged for adventure. But can he stop the most feared duo in Bedlam, and their evil plans to ruin the city . . .?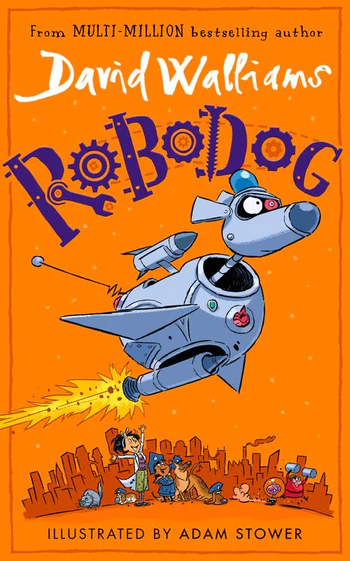 Dr. Seuss
Theodor Seuss "Ted" Geisel was an American children's author, political cartoonist, illustrator, poet, animator, screenwriter, and filmmaker. He is known for his work writing and illustrating more than 60 books under the pen name Dr. Seuss. His work includes many of the most popular children's books of all time, selling over 600 million copies and being translated into more than 20 languages by the time of his death.